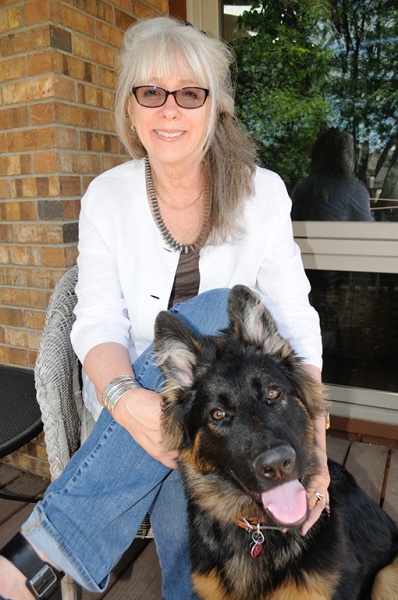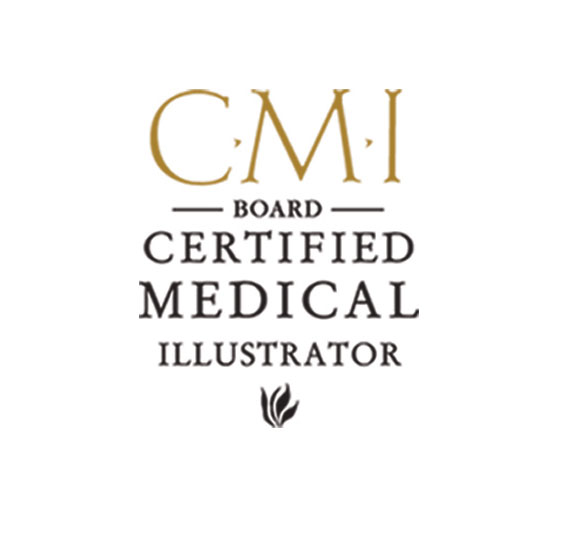 Hello! This is me and my 'body guard' Kingston!
Since 1997, I have been a professional member of the Association of Medical Illustrators, an organization that promotes the highest levels of competency, professionalism and ethics among its members.
Prior to becoming an independent medical illustrator, I gained extensive knowledge teaching the arts and sciences in the United States and abroad. I have always looked for creative ways to combine the two disciplines. It has been a privilege to spend many hours assisting students studying the human body in the laboratory, through the microscope and in the figure-drawing studio.
In the third world country of Micronesia, I conducted an art class where pre-nursing students created posters for the World Health Organization. This experience was educational with regard to the health topics, as well enlightening to the students learning new ways of expression. The posters combined the disciplines of art and science beautifully and went on to educate people all over the world.
I am always looking for the chance to inspire young people in the field of medical illustration and fine art. I never knew that my love of art and anatomy would meld together so perfectly. It is truly a privilege to assist medical and communication professionals convey their work through my art.
I hope you have enjoyed the introduction to my world of medical illustration. For more information about my work, please browse through my portfolios and contact me for your upcoming projects!
© 2020 Michele Graham, Medical Illustrator, Loveland Colorado 80538
All images copyrighted Michele Graham. All rights reserved
phone: 970 775-3557
michele@internalcolors.com